Details

Series: July
Date:
Scripture: Matthew 11:16-19; Matthew 11:25-30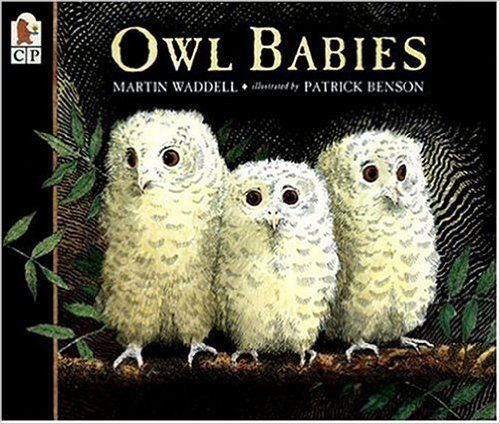 Our summer series highlighting favorite children's stories continues. This week Cullen read the story "Owl Babies" written by Martin Waddell, illustrated by Patrick Benson.
"I want my mommy!" Three baby owls awake one night to find their mother gone, and they can't help but wonder where she is. What is she doing? When will she be back? What scary things move all around them? Stunning illustrations from striking perspectives capture the anxious little owls as they worry. Not surprisingly, joyous flapping and dancing and bouncing greet the mother's return, lending a celebratory tone to the ending of this comforting tale. Never has the plight of young ones who miss their mother been so simply told or so beautifully rendered. (Amazon.ca)
Following the children's story our guest speaker Pastor Jane Zinken delivered a message from Susan Johnson the National Bishop of the E.L.C.I.C.
Our Gospel Reading
Mathew 11, verses 16-19 and 25-30
16 "To what can I compare this generation? They are like children sitting in the marketplaces and calling out to others:
17 "'We played the pipe for you,
    and you did not dance;
we sang a dirge,
    and you did not mourn.'
18 For John came neither eating nor drinking, and they say, 'He has a demon.' 19 The Son of Man came eating and drinking, and they say, 'Here is a glutton and a drunkard, a friend of tax collectors and sinners.' But wisdom is proved right by her deeds."
25 At that time Jesus said, "I praise you, Father, Lord of heaven and earth, because you have hidden these things from the wise and learned, and revealed them to little children. 26 Yes, Father, for this is what you were pleased to do.
27 "All things have been committed to me by my Father. No one knows the Son except the Father, and no one knows the Father except the Son and those to whom the Son chooses to reveal him.
28 "Come to me, all you who are weary and burdened, and I will give you rest. 29 Take my yoke upon you and learn from me, for I am gentle and humble in heart, and you will find rest for your souls. 30 For my yoke is easy and my burden is light."